The turkey is all put away, and many are scrambling to get their consumer spending going. But gratitude isn't a virtue that Christians practice just one day a year on national holidays. Use the following articles to improve your ability to give thanks!
Gratitude Is Hard To Do
"Gratitude should fill the Christian's life (1 Thess. 5:18; Acts 2:46-47), especially with Thanksgiving on the horizon. So why am I so prone to ingratitude? Genuine gratitude seems elusive.
We live in maybe the most prosperous country in certainly the most prosperous era yet of all time. And as people bought back into relationship with God by the merit of Jesus Christ, Christians should be even more thankful than anyone else. Besides, gratitude is fun! As G. K. Chesterton says, "Thanks are the highest form of thought, and gratitude is happiness doubled by wonder." We miss out on so much when we fail to live gratefully."
Continue reading "Gratitude Is Hard" at The Gospel Coalition
What Is Thanksgiving Day?
When we consider God as the "to whom" we are thankful, we may well be seeing both the necessity of thanksgiving and the eclipse of thanksgiving. As culture veers more and more towards a secular state it shrinks back from gratitude. So vainly we think we did this all ourselves. So wrongly we think we deserve, or even have a fundamental right to, all of this. We also know what is at the end of the string if we pull on it long enough. We know that we will be confronted with a Creator. We know we will be accountable to a Creator. Saying thank you means we are dependent, not independent. We would rather be ungrateful. Paul says we know God from all the evidence He has left of Himself, but we don't want to "honor him or give thanks to him" (Rom 1:21). Then the downward spiral begins. A culture of ingratitude careens ever downward into decline.
Continue reading "Thanksgiving Day" at Ligonier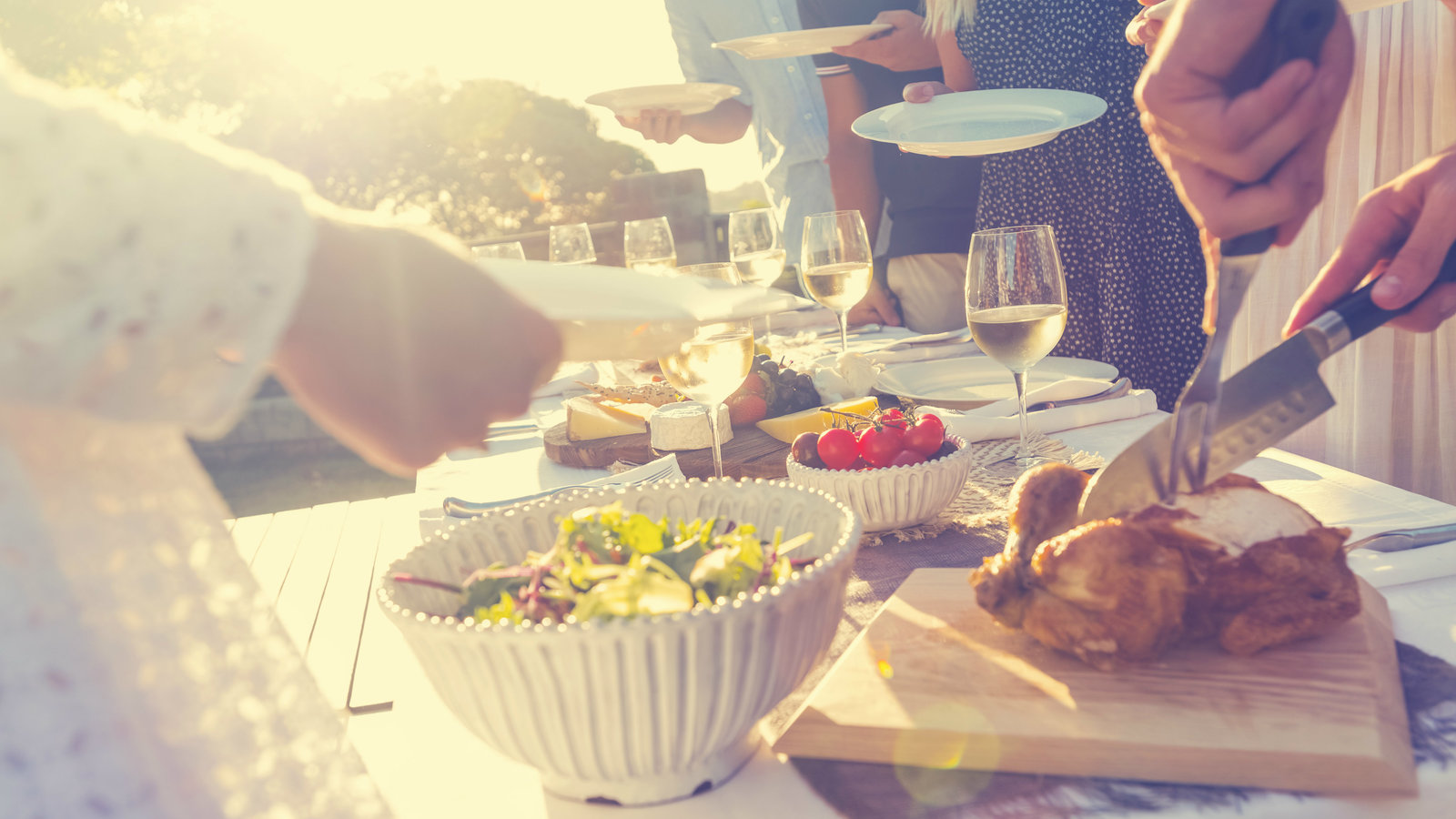 Millions Will Eat, But Miss Thanksgiving's Point
One evening after dinner several years ago, I sat at our kitchen table savoring a delicious piece of apple pie.
Our son Samuel was playing nearby. Feeling generous and benevolent, I approached him with a forkful behind my back and asked him to open his mouth and close his eyes. Inserting the pie, I waited eagerly for his reaction.
He chewed, then scrunched up his face and began crying. Shocked, I asked him what was wrong. Between sobs, he whimpered, "I wanted ice cream!"
Continue reading "Millions Will Eat" at Desiring God
Depressed Yet Thankful: Six Ways To Find Joy
It was only about a year into our marriage when I had my first bout with mild depression. And it didn't make sense to me. I finally was married to the man of my dreams. I had landed my first teaching job. We had started a new life together and were making new friends. But for whatever reason, my heart was downcast. Life felt overwhelming, like I wanted to pull the covers up over my head and stay in bed for the day.
Continue reading "Depressed And Thankful" by Stacey Reaoch
Free Thanksgiving Resources From R.C. Sproul
R.C. Sproul is a premier preacher and teacher of God's Holy Word, upholding the best of the Reformed tradition. Find two resources for free through his decades of ministry.
Get all these resources at Ligonier
Thanksgiving Day Resources From Zion
We've featured a number of resources on giving thanks over the years. Check back through the archives to find them all!